︎ Eastman Business Plan, 2021

The business plan is a roadmap for Eastman Music Company. Structure, prioritization, and attention to detail are its core values. The design is a manifestation of those ideas.

Confidential copy has been replaced with Shakespeare. I printed, cut, and bound two editions―saddle stitch and screw post―due to a petite production budget.

︎ layout, printing, binding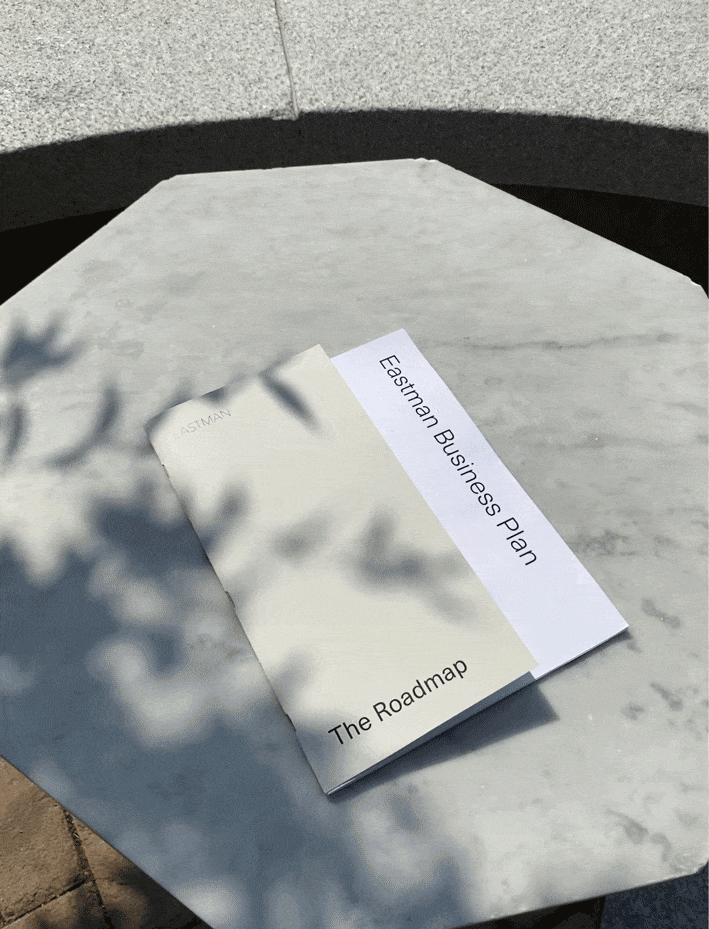 ︎ Adelphia, 2021 - ongoing
Adelphia is a new luxury handbag brand. Made by the same factories of bags mentioned in
this classic hit
, Adephia's bags offer supreme quality without the supreme markup. The identity reflects Adephia's light-hearted mediterranean spirit.
Bringing antiquity into the 20th century, the wordmark is a contemporary take on Roman inscription. The rich color palette is drawn from the Mediterranean & the spritzy apéritifs consumed on vacation.
︎ identity, wordmark, ui, collateral
︎ Gertrude Saturdays, 2020

Gertrude Street is a tight-knit community of small businesses where residents flock to its eclectic shops and restaurants. Struggling after months of lockdown, Gertrude Saturdays
is a city-funded weekly street festival aimed at rejuvenating Getrude's economy.

The identity celebrates the diversity of individual shop owners, woven together to create a strong community. This project was done in collaboration with Tarek Nagy.

︎ Identity, naming, posters, flyers, apparel
︎ Eastman Wordmark, 2020

Eastman is a young musical instrument company. The workmark embodies the company's youthful energy while paying respect to the heritage of musical instrument making. The wordmark complements the monoline logo while referencing classical calligraphy via script.
in-house design work

︎ Wordmark
︎ Eastman Music, 2020

Assorted print projects for eastman violin, eastman guitar, and bourgeois guitar divisions. All children of the parent company, Eastman Music, these individual brands appeal to unique audiences.
in-house design work

︎ Printed matter